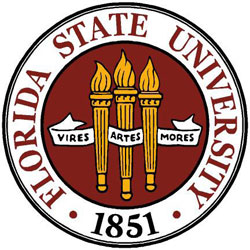 HADRONIC NUCLEAR PHYSICS FSU
Aristeidis Tsaris
Graduate Student

Office Adress:
Department of Physics
Florida State Univeristy
202 Keen Building
Tallahassee, FL 32306

E-mail
at10d@my.fsu.edu

---
Education:

BS:National Technical University of Athens, Greece. School of of Applied Mathematics and Physical Sciences (2009)
MS:Florida State University. (2012)



Research Interest:


Publications:

Determination of non-Rutherford Proton Elastic Scattering Differential Cross-Sections for Natural Potassium M. Kokkoris, A. Tsaris, A. Lagoyannis, D. Sokaras, P. Misaelides, S. Harissopulos, C.T. Papadopoulos, R. Vlastou. Presented at the Ion Beam Analysis Conference, Cambridge, UK 2010. Accepted for publication in Nuclear Instruments and Methods in Physics Research B.



Talks:

TOF for GlueX at Hampton University Graduate Studies (HUGS 2011) at Jefferson lab.



Personal Staff