Research: The Asymmetry with the photon polarization
using the 242 files, 2.5 % of the data with the circular polarized beam
The character of the runs I used in this research
The electron beam energy : 2.478 [GeV]
The photon energy : 0.496 - 2.354 [GeV]
The electron beam polarization ~ 85 %
The average target polarization ~ 80 %
L-+ (<=) and L-- (=>)
The vertex distribution in my analysis
There are three kinds of targets in the FROST experiment; the butanol target, the carbon target, and the polyethylene target.
The Green part : the original data
The Yellow part : 0 < situation < 7
The Blue part

0 < situation < 7
The distance between particles in each situation is less than 5.0
For example) In the situation 1, | proton.Z() - π+.Z() | < 5.0
each target


The target
The X and Y axis
The Z axis
Butanol
the radius 3
[-4.5,4.5]
Carbon
[5.5,8.0]
Polyethylene
[14.0,18.0]
The lower left plot is made in the z axis of the GPID bank and the lower right plot is in the x and y axis of the MVRT bank
The scaling factor I used in the each situation
The situation in the following table means the mode I used. I calculate the scaling factors from the butanol and the polyethylene via the carbon. If you want to show how to find the scaling factor, click the number in the table.
The photon polarization
The degree of circular polarization of the photon beam is proportional to the electron-beam polarization P_e. The lower left equation and the plot discribe the relation between the photon and electron polarization. I change this equation into the equation with the photon polarization, P_pho and the the photon energy, E_pho. I use the photon energy from 0.5GeV to 2.4GeV in this research. I divide them into 19 parts. To find the averaged photon polarization, I averages them in each range(0.1GeV). The blue line shows the averged photon polarization in the lower right equation. I also make the table.
| | |
| --- | --- |
| The photon energy [GeV] | The photon polarization |
| [0.5,0.6] | 0.218702 |
| [0.6,0.7] | 0.264006 |
| [0.7,0.8] | 0.310458 |
| [0.8,0.9] | 0.357709 |
| [0.9,1.0] | 0.405328 |
| [1.0,1.1] | 0.452925 |
| [1.1,1.2] | 0.49995 |
| [1.2,1.3] | 0.54582 |
| [1.3,1.4] | 0.590033 |
| [1.4,1.5] | 0.632065 |
| [1.5,1.6] | 0.671391 |
| [1.6,1.7] | 0.707513 |
| [1.7,1.8] | 0.739984 |
| [1.8,1.9] | 0.768506 |
| [1.9,2.0] | 0.792848 |
| [2.0,2.1] | 0.812844 |
| [2.1,2.2] | 0.82845 |
| [2.2,2.3] | 0.839694 |
| [2.3,2.4] | 0.846708 |
The circularly polarized beam data
Groups of runs with similar conditions (target polarization, 1/2 wave plate status)
| | | | | |
| --- | --- | --- | --- | --- |
| | Target polarization | Electron beam energy | My definition | The signal condition |
| 55521 - 55536 | L+- (<=) | 1.645 GeV | period 1 | . |
| 55537 - 55555 | L+- (<=) | 1.645 GeV | period 2 | Total positive |
| 55556 - 55595 | L++ (=>) | 1.645 GeV | period 3 | Total negative |
| 55604 - 55625 | L-+ (<=) | 2.478 GeV | period 4 | Total positive |
| 55630 - 55678 | L-- (=>) | 2.478 GeV | period 5 | Total positive |
| 56164 - 56193 | L++ (=>) | 1.645 GeV | period 6 | . |
| 56196 - 56233 | L+- (<=) | 1.645 GeV | period 7 | . |
The Asymmetry
The Event select topology: γ P -> π+ (N) (The target polarization: L-+ (<=))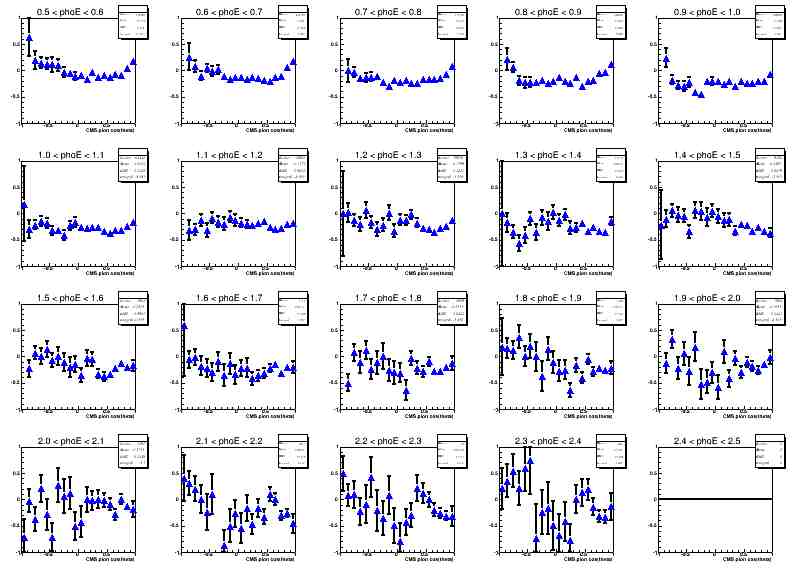 The Event select topology: γ P -> π+ (N) (The target polarization: L-- (=>))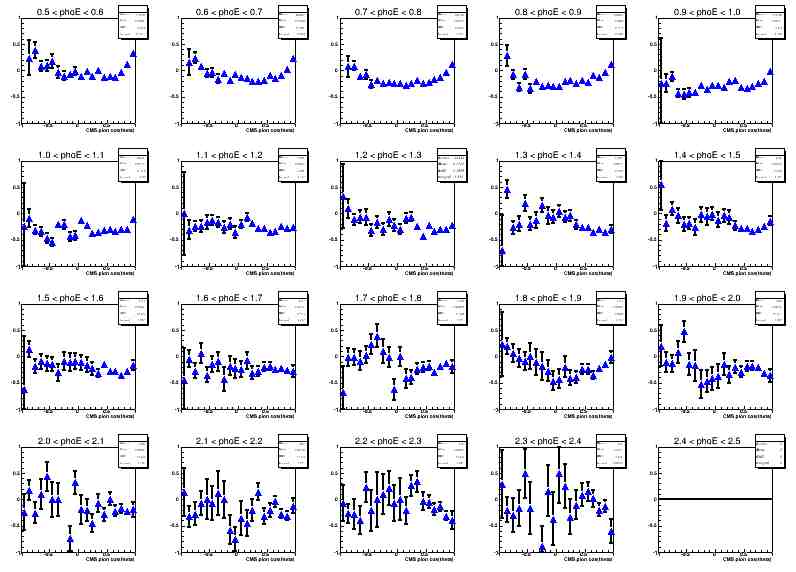 The Event select topology: γ P -> P π+ (π-)