The Sombrero Galaxy - 28 million light years from Earth - was voted best picture taken by the Hubble telescope. The dimensions of the galaxy, officially called M104, are as spectacular as its appearance. It has 800 billion suns and is 50,000 light years across.
The Cone Nebula - The part pictured here is 2.5 light years in length (the equivalent of 23 million return trips to the Moon).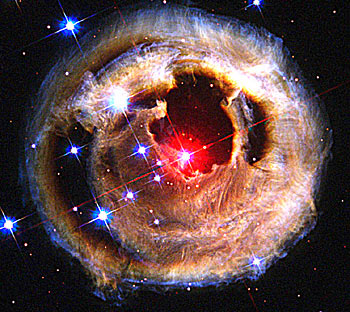 Starry Night - It reminded astronomers of the Van Gogh painting. It is a halo of light around a star in the Milky Way.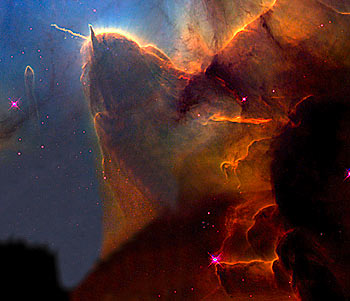 The Trifid Nebula - A stellar nursery 9,000 light years from here, it is where new stars are being born.